Eko Çözücü Vinil Yazı Kesme Sticker Vinil
A 3.6 Mil thick, glossy ,bright polished flexible calendered vinyl film with permanent acrylic pressure sensitive adhesive. Our Self Adhesive Vinyl rolls are used to produce vinyl graphics, Vinyl Lettering on computer programmable sign cutting machines, Vinyl Cutters, Vinyl Plotters
Ideal for Signage , Decals and graphics suitable for outdoor and indoor use. Expected to last 3-4 years outdoors (under normal conditions), And much longer if used indoors.
we are still manufacture other advertising materials, one way vision, digital printing adhesive vinyl, cold laminating film, clear transfer vinyl, flurescent vinyl, and Luminous film etc.
1)colored vinyls Product information:
-PVC kalınlığı: 0.07mm veya 0.08mm veya 0.09mm 0.10mm vb
-Glue: normal tutkal veya daha güçlü tutkal
-backing kağıt: 120g veya 140g
-Width: 0.61m veya 1.22m
-Kırmızı renk; Kahverengi; Gri; Bej; Sarı; Portakal; Pembe; Leylak; Siklamen; Mavi; Yeşil; Teal; Beyaz; Siyah; Altın; Gümüş vb
Item
Value or Conclusions
PVC Film
Composition
Monomeric glossy & matte PVC film,highly stabilized,calendared



Color
More than 30 (white/black/red/green...)
Thickness
80 microns (0.08 mm)+-5%
Weight (g/m2)
110 g+-2g / m2
Shrinking
<0.9%
Opaque
95%
Durability
2 years (in normal situations such as without pollution or direct sunshine irradiation)
Adhesives
Adhesive Type
White acrylic adhesives
UV resistance
Average
Temperature Range
-25oC ~ 85oC
Tack
Test while adhering to stainless steel, 550 N/m
Final Tack
Test while adhering to stainless, 700 N/m
Release Paper
Type
Single clay-coating silicone backing
Colour
White
Weight
120g/sqm+-5g
Thickness
140 microns (0.14 mm)
Storage Period
1 year (Storage temperature of 20 oC, relative humidity of 50~55%
Outdoor Durability
2 years (vertically hung)
Size
0.61/1.22m*50m,etc
Özellikler:
1) Film ve yapıştırıcılar için iyi hava direnci.
2) Parlak veya mat yüzey mevcuttur.
3) seçim için birçok farklı renk.
4) açık uygulamada 1-3 yıl ömrü.
Uygulama:
Yaygın olarak kullanılan iç / dış mekan işareti, geçici promosyon ve satış noktası reklamı.
1) Uzun süreli dış mekan tabelaları, sergi panelleri ve ekranlar için.
2) Ürün etiketleri.
3) Akrilik levha, ışık kutusu, bilgisayar kesme.
4) Plotter keserek herhangi bir harf, logo veya özel şekil kesmek kolay.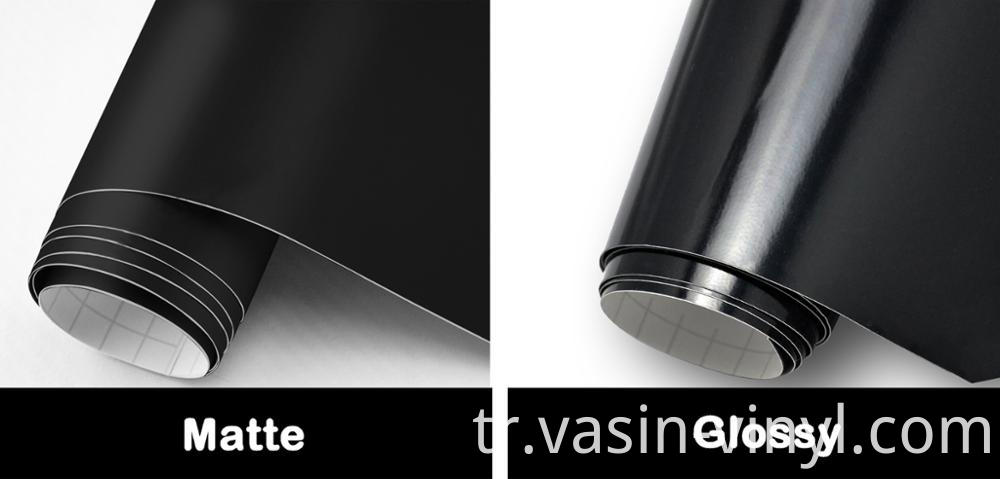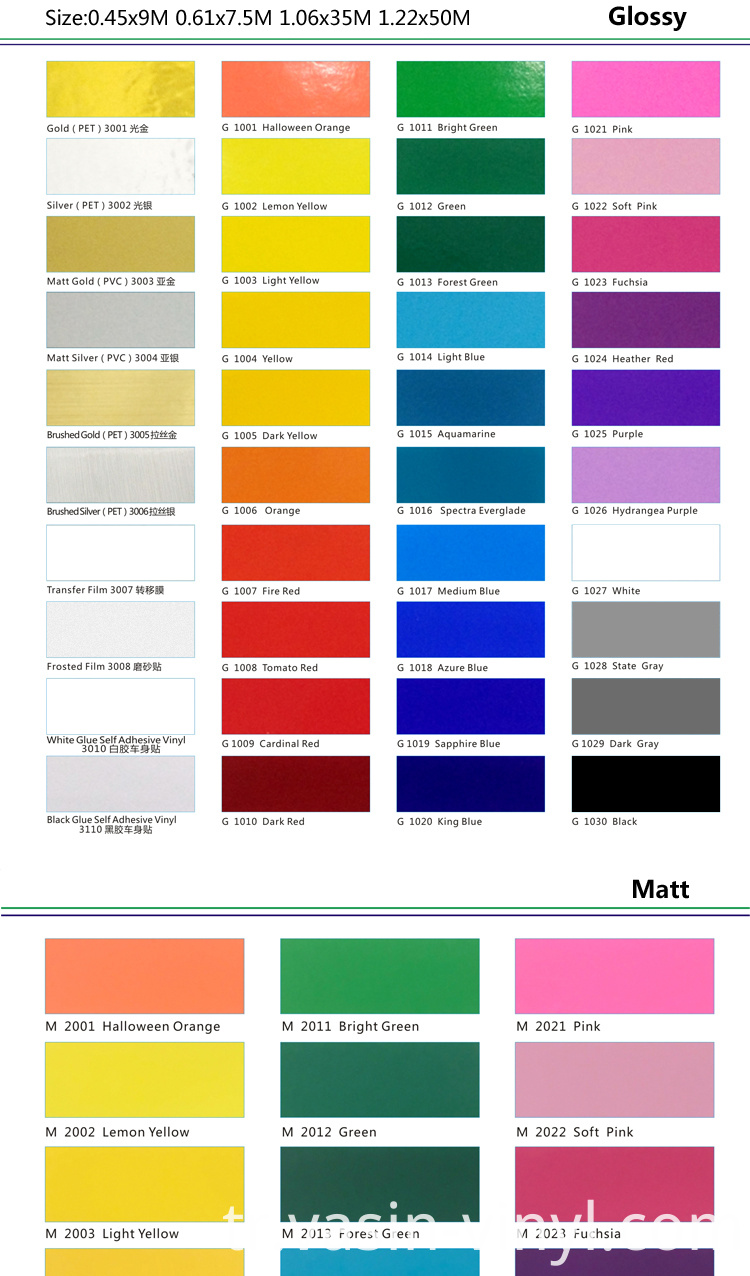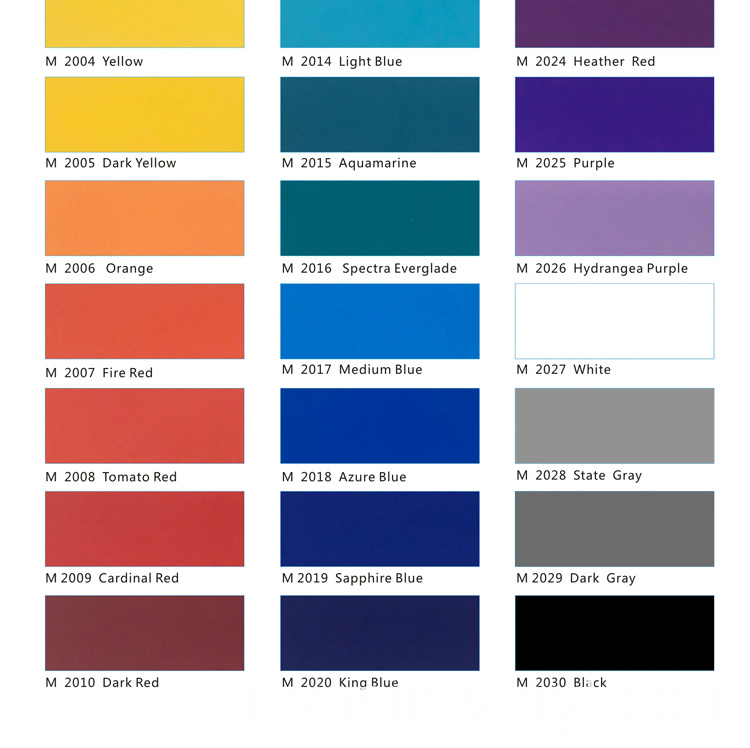 Ürün kategorileri : Reklam Vinilleri > Vinil Filmi Kesmek